The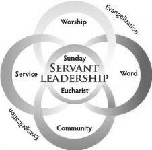 Parish Pastoral Council is an elected body representing our Parish community. We meet on a regular basis to discuss and plan through prayerful discern-ment pastoral issues which affect our Parish .We welcome any input or questions from parishioners.
Contact:Emer O'Keeffe 07709043921
OUR MISSION STATEMENT
We welcome each parishioner and visitor as part of the Body of Christ that all may feel cherished and confident to recognise and use their gifts in our community. We believe that we all share the mission of Jesus Christ and that through God all things are possible. Through Christ may we live our faith, share our faith and deepen our faith.
Minutes of meetings
Name
Downloads
Download
Name
Downloads
Download

No files found in this folder.