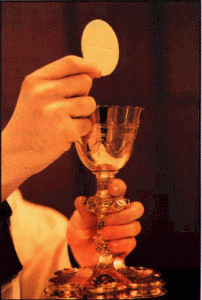 Sunday
16th September
Mass 9.00 a.m.
Mass 11.00 a.m.
Monday
Mass 9.30 am
Tuesday
Mass 9.30 am this week only
Wednesday – Friday
Mass 9.30 a.m.
Saturday
22nd September
Mass 9.30 a.m.
Vigil Mass 6.00 p.m.
Sunday
23rd   September
Mass 9.00 a.m.
Mass 11.00 a.m.Mass 7.00 pm New time!!
Please note that the first Sunday 8pm Mass of the new academic term will be held on  Sunday 23rd September at 7.00 p.m.
GDPR Notice:
The Parish streams a real-time  high definition  video of  the main altar area, including the first four rows of pews at all times and stores, for public access, low definition videos of all Masses on the Parish website. If you are unhappy for your digital images to be captured by the Parish for these purposes please:
do not sit in the front four rows of the main church;
only receive the Eucharist from the server in the side chapel.