LIVING CHURCH FAITH DEVELOPMENT CONFERENCE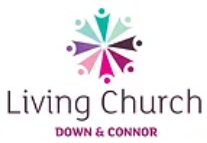 The Living Church Office is hosting a Faith Development Conference in the Crowne Plaza Hotel, Shaw's Bridge, Belfast, on Saturday 28th January. This course will equip you with the skills and resources to lead faith development programmes in your parish, prayer group or organisations.

Five excellent programmes are being showcased and there will be an opportunity to meet the developers and presenters of the programmes in taster sessions. Our keynote speaker will be Mr David Wells. David is an international speaker and author and has worked with Dioceses to encourage and inspire people to be leaders sharing the Joy of the Gospel in their local parish communities.
For more information, or to book online, go to: www.livingchurchevents.com.
Or contact Claire at the Living Church Office 9069 0920 or email: livingchurch@downandconnor.org